This gate allows vehicles to enter and leave site whilst keeping the site secure
The vehicle gate round top makes it visually clear where the entrance to your site is. The handles make it easy to open and close the gate. Designed with added bracing on each leaf so they can cope with being moved daily. Heras offers a clear entrance for all traffic on your site. From a wheel + gate hinge to complete sliding gate. Please feel free to ask our team for the best solution in your situation.
Specifications
Art.: P1504
Height: 2000 mm
Width: 4261 mm
Package quantity: 0
Weight: 35.6 kg

"The airport must always remain accessible in the event of calamities. It's important to think carefully about where the temporary passages will be created."
Read testimonial
You can ask Marnix anything. He is happy to help you.
Health, Safety & Environment Manager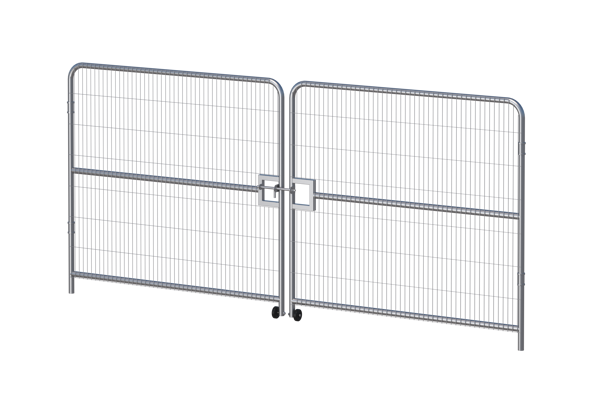 Choose this product
Vehicle Gate Round Top
This gate allows vehicles to enter and leave site whilst keeping the site secure