Good to know
With the right mobile fencing and access control systems, you:
ensure the safety of your employees and neighboring residents

prevent unauthorized access to your site

guarantee good accessibility to your employees and suppliers

create a clean and organized construction site
Yves Spooren
International Account Manager
"Contractors face enormous challenges. They are responsible for the safety of employees, passers-by, and neighboring residents, and for limiting nuisances and traffic disruptions."
Quality
Heras Mobile invented the mobile fence. And to this day, we are pioneers in terms of innovation, quality, safety, and durability.
Reliability
At Heras Mobile, we have more than 50 years of experience in temporary fencing. This makes us a premium partner.
Sustainability
Durability and sustainability genuinely take center stage in our products and relationships and our support in terms of Health, Safety & Environment.
Personal support
No request or challenge is too big for us. Honesty is our trump card in everything we do.
Our products protect the materials on your construction site
Temporary safety solutions. Protection of your employees at the construction site. Support in complying with laws and regulations at your construction site. Heras Mobile offers all of this and more. Choose us as your preferred partner because a safe construction site is a must.

Construction sites often contain valuable items, such as tools, machinery, and building materials. Unfortunately, unsecured sites are still regularly the target of theft, resulting in destruction and huge additional costs. To prevent unauthorized access and ensure a higher level of safety, choose high-quality fences and matching accessories.

As the expert in temporary mobile fences, Heras Mobile has the correct type of mobile fences for every project. We offer a wide range of standard, premium, low, and city fences, as well as accessories, access control systems, and soundproofing canvases for construction sites inside and outside the city center.
Reduce noise nuisance on your construction site
Local authorities are increasingly setting noise standards for local residents and employees. Complaints from local residents and non-compliance with laws and regulations can bring your construction project to a standstill. How can you prevent this? With the Heras Noise Control Barrier 2.0! These sound-absorbing screens protect neighboring residents and employees as much as possible from construction noise. This will prevent hearing loss among your employees and complaints from local residents.
The most important features can be summarized as follows:
The Noise Control Barrier 2.0 reduces construction noise and shields the construction site

Noise is reduced by up to 32.8 dB

The screens are made of fire-resistant material

The size of a screen is 1.2 by 2 metres

Easy to install by one employee
Michiel van der Velden
Business Unit Manager Export
"By placing Noise Control Barriers from Heras Mobile as close to the source as possible, decibels can be reduced significantly."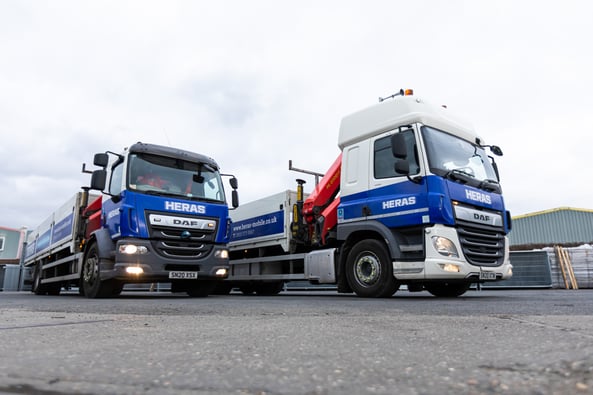 We ensure a stress-free construction site
Simply installing fine mesh fences is not enough to secure your site. Combine your fences with struts, High-Security clamps, access control solutions, and fence locks. Our mobile fences can also be combined with screens to shield your construction site.
Do you have questions about securing your construction site? Thanks to more than 50 years of experience and our construction experts, we know exactly which types of fences you need for your next challenge.
"We have experience with projects that present additional challenges."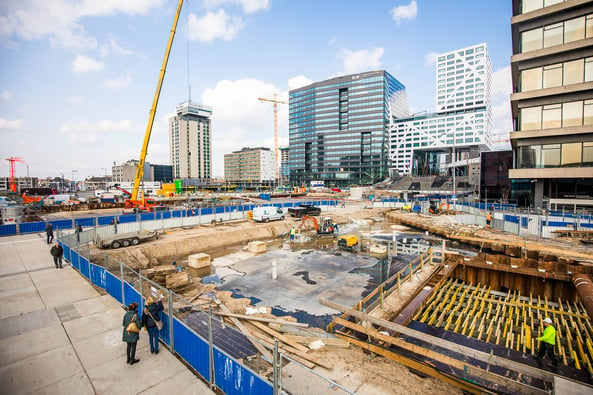 Solutions suitable for construction sites
While there may be some exceptions, these fences and accessories are suitable for virtually any construction site.