Working at Heras Mobile Fencing & Security
A job in a people-oriented, dynamic, and international company
Heras Mobile is not just another employer. Joining Heras Mobile means becoming part of a flat organization with an informal, pragmatic culture. Initiative, entrepreneurship, and personal growth are key for us.
"We have over 165 employees who help us achieve strong financial results and high scores in customer satisfaction. With dedication, pride, and great commitment, we all ensure that we grow as a company year after year."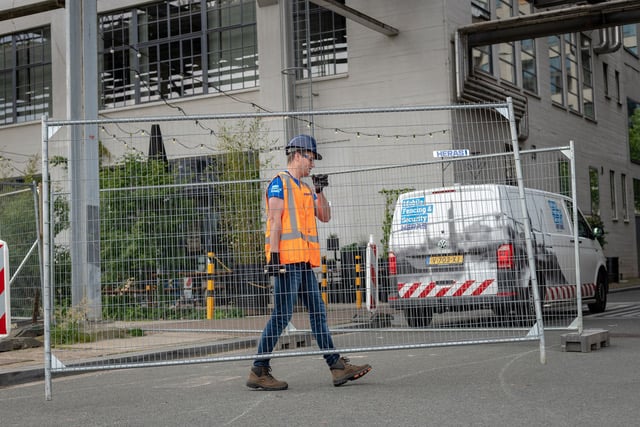 Open job application
Does our culture appeal to you and would you like to work for us? Is there currently no vacancy that matches your profile? Don't hesitate to send us your application anyway.
Read more
Our people are our greatest asset
We are the leading international expert in temporary and semi-permanent fencing and security solutions. And we want to stay in the lead. That's why the professional and personal growth of our people is so important. We offer permanent, in-company development programs and our managers are receptive to training and education. This enables us to keep our promise to our customers: access to well-trained people who think along proactively.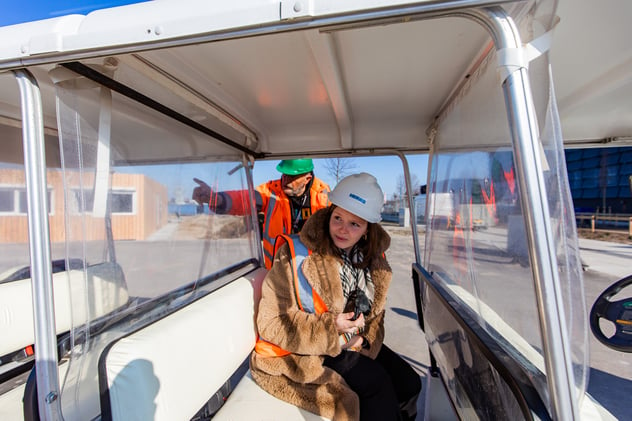 Some striking facts about
working at Heras Mobile
50+
years of experience in construction site fencing
165+
employees in total who would like to help you
3
production sites in France, Belgium, and the Czech Republic
4
sales offices in Europe
The benefits of working at Heras Mobile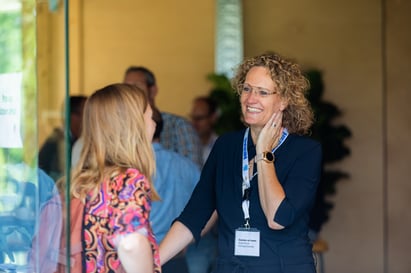 Lots of latitude for personal initiative and entrepreneurship
In our flat organization, employees are given every opportunity to develop themselves and grow. This is how you create your own future at Heras Mobile.
We are proud of our work
Our goal is to surprise our customers every day. Standing still is not an option. This is how you contribute to a safe environment and help protect our society. You can certainly be proud of that!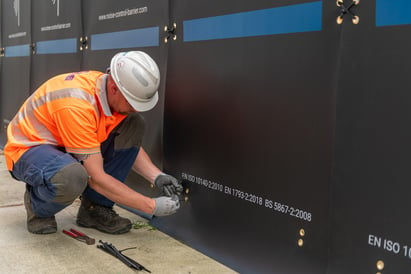 Laughter guaranteed
Working at Heras Mobile is a party! Breaks and company outings are guaranteed to put a smile on your face. At Heras Mobile, we know that laughing together contributes to a positive work atmosphere.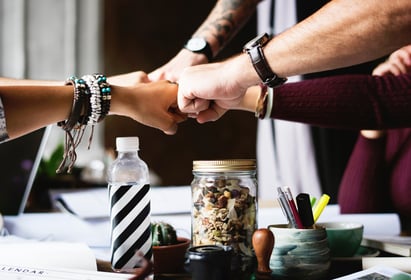 A dynamic company where cooperation is key
We often have to arrange temporary perimeter solutions for our customers at the last minute. Our organization is fully geared to this thanks to short and informal lines within and between the departments.
A reliable and stable employer
You will be working in a stable environment. In addition to pleasant working hours, a competitive salary, travel allowances, and plenty of vacation, we like to take care of our people and their needs.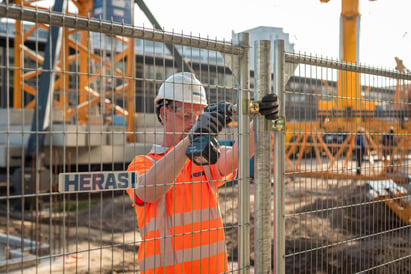 A pragmatic and results-oriented culture
We are part of the Heras Group, a group of companies active in outdoor security. At Heras Mobile, we focus on providing our customers with temporary outdoor security solutions. Your results are very visible in this.
A few future colleagues share their experiences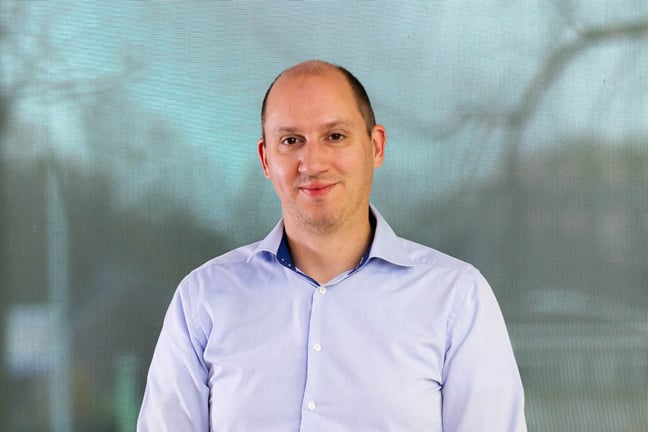 Albart Grasman
Finance Controller
"Within the finance department of Heras Mobile no day is the same, this makes working here fun for me. Furthermore, we have a nice Finance team and we are continuously working on improving our processes and reports. In this way we try to serve our "internal customers" and stakeholders as well as possible."
Vera van Erp
Content Marketeer
"Working at Heras Mobile is a party every day and a real challenge. With my creative ideas I try to strengthen the online position of the company. From blogs, social media messages and email marketing to brochures and press releases, with my fluent pen I try to make something beautiful out of it together with my colleagues every time."
Yves Spooren
International Account Manager
"The best part of working at Heras Mobile for me is the combination of great colleagues and challenging work in the sense of finding new customers and learning about their local customs and culture. Also, the fact that as an account manager I get to go to many different places to sell the products makes my job fun."