Good to know
Installation of the right mobile fences ensures:
the freer flow of crowd

the safety of visitors, staff, and artists

limited nuisances and traffic disruptions

that no unauthorized persons can access the site

good accessibility for employees, suppliers, and emergency services
Yves Spooren
International Account Manager
"Fences from Heras Mobile help manage large flows of people and logistics services, creating a safe environment for all."
Quality
Heras Mobile invented the mobile fence. And to this day, we are pioneers in terms of innovation, quality, safety, and durability.
Reliability
At Heras Mobile, we have more than 50 years of experience in temporary fencing. This makes us a premium partner.
Sustainability
Durability and sustainability genuinely take center stage in our products and relationships and our support in terms of Health, Safety & Environment.
Personal support
No request or challenge is too big for us. Honesty is our trump card in everything we do.
Event security ensures that crowds move safely during your event
Fencing plays a vital role in any security plan. Fences shield stages and private areas, while visitors are still easy to reach and approach by security and emergency services. Joined fencing ensures the safety of everyone on the event site. This applies to all events, from a local cycling race or the Grand Prix to a festival such as Tomorrowland.

From escape gates to finish barriers, joined fencing guarantees the success of any event. The right fencing ensures that visitors enter a site with peace of mind and experience an event as relaxing entertainment.

A site plan gives you a complete overview of the various activities, ranging from stages to parking areas. This is an excellent way to identify the bottlenecks in the arrival and departure of visitors. A well-thought-out site plan guides us in putting together your custom fencing plan. This gives you a better idea of how many fences and escape gates you need, where, and their type.
Reduce noise nuisance on your event site
Municipalities are increasingly setting noise standards for both the public and local residents. The use of mobile fencing with noise-reducing canvases on your event site is an excellent solution. They ensure that your event is a party for everyone to enjoy. Visitors enjoy the performances to the full, without disturbing neighboring residents.
The use of fences with noise-reducing canvases ensures that:
you easily obtain a license for your event

your staff and visitors suffer less hearing damage

you keep neighboring residents happy

you create peace and quiet where it is needed, such as backstage or at first-aid posts
Organization Olympics
"Using fences enables us to steer large groups of visitors in the right direction. This means that the audience can go wild without any disturbance."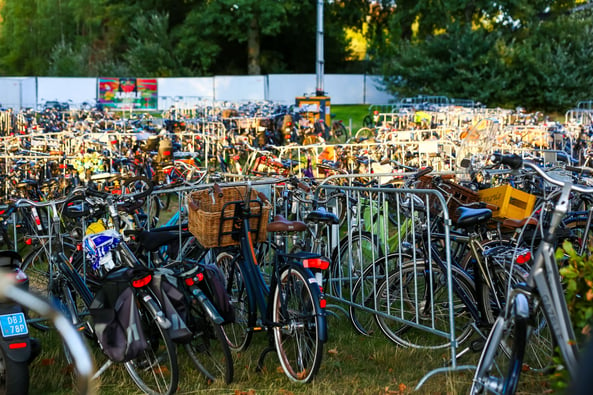 Minimize risks, maximize the experience
The fences add to the experience as they allow you to work with colored sails on certain parts of your site. Our fences are the perfect solution to create the right look or inform your visitors. The sails that we attach to your fences are suitable for displaying printed logos, striking visuals, and important practical information such as the line-up, routes, and First Aid posts. They can be geared to the style of your event, maximizing the experience for your visitors by several feet.
Yves Spooren
International Account Manager
"The success of an event depends on the impact of the experience. A poor fencing set-up compromises the experience."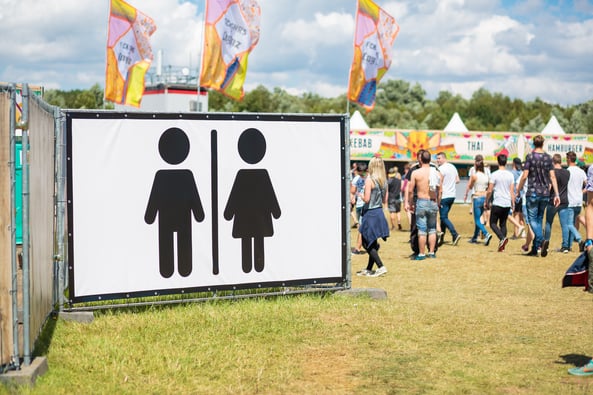 Event-proof solutions
While there may be some exceptions, these fences and accessories are suitable for virtually any event site.