Efficient gates for your temporary fencing
A temporary pedestrian gate can be used in any location. The pedestrian gate turns smoothly when a hinge is used. On one side, the tube has been shortened so that a wheel is not necessary and the gate can rotate above the block. In this way, a pedestrian gate can be fitted quickly and easily into the temporary fence line. It is immediately clear where persons can gain access to the premises.
Access for persons
User-friendly
Specifications
Art.: P1502
Height: 2143 mm
Width: 2266 mm
Package quantity: 0
Weight: 15.8 kg

"The airport must always remain accessible in the event of calamities. It's important to think carefully about where the temporary passages will be created."
Read testimonial
You can ask Marnix anything. He is happy to help you.
Health, Safety & Environment Manager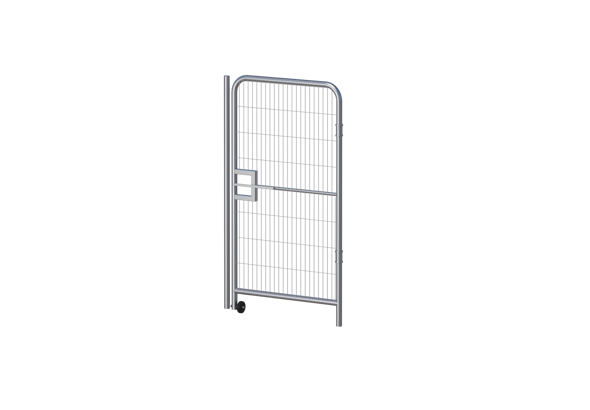 Choose this product
Heras Pedestrian gate round top
Efficient gates for your temporary fencing