Efficient mobile fence pedestrian gate
A temporary fencing pedestrian gate can be used anywhere. The pedestrian gate turns smoothly on a hinge. The tube has been shortened on one side, making a wheel unnecessary yet allowing the temporary fencing element to continue rotating above the footing. This enables the temporary fencing pedestrian gate to be quickly and easily fitted into the fence line. It is abundantly clear where access to the site is.
Access for people
User friendly
Smart solution for granting access to people
All Heras pedestrian gates are handmade. They then have a zinc layer applied. This increases the lifespan considerably. The pedestrian gate is available in several versions, which means there is always an option for one to fit seamlessly into the fence line.
Pedestrian gate as an emergency gate
The temporary fencing gate can be equipped with an escape plate and lock for extra safety. This easily and effectively creates an escape route. The gate can therefore be opened from the inside to get to the outside. But not from the outside to get in.
Specifications
Art.: P0600
Height: 2000 mm
Width: 1180 mm
Mesh opening Height: 300 mm
Mesh opening Width: 75 mm
Package quantity: 25
Weight: 13 kg

"The airport must always remain accessible in the event of calamities. It's important to think carefully about where the temporary passages will be created."
Read testimonial
You can ask Marnix anything. He is happy to help you.
Health, Safety & Environment Manager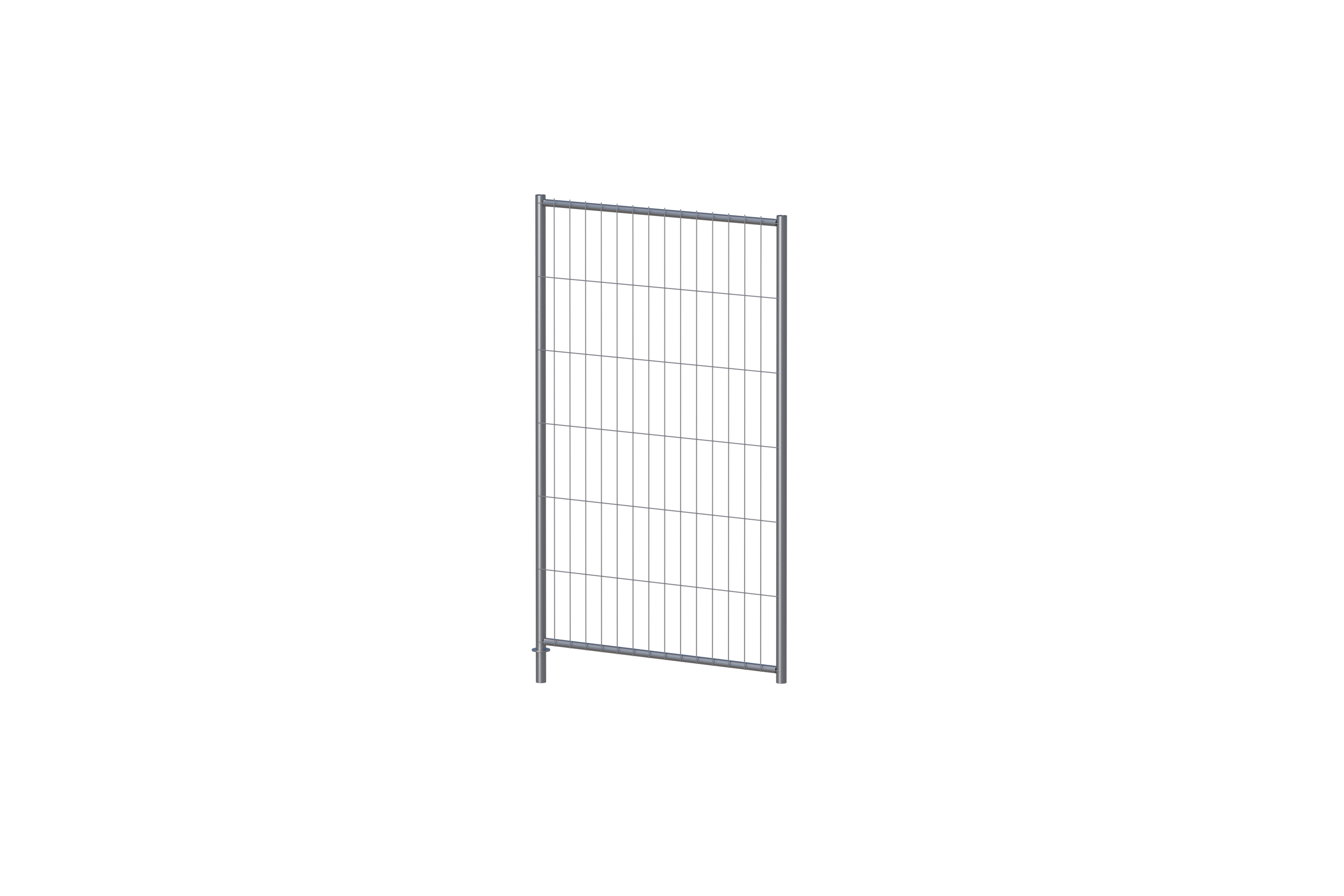 Choose this product
Pedestrian gate M90 (1,2 m)
Efficient pedestrian gates for temporary fencing