A high-quality, sturdy mobile fence at an affordable price
The Heras M400 temporary fencing with corner reinforcement is a robust pre-galvanised fence. It has an excellent price-quality ratio. The temporary fencing has welded corner pieces. This stronger corner joint extends the service life considerably. This makes it the ideal choice of fencing for your rental park. The pre-galvanised material has no sharp zinc residues, making the temporary fencing safe for the hands and easy for 1 person to assemble. We recommend using the Heras Fence Carrier when the fencing is being set up by 1 person.
Long lifespan
Thicker horizontal tubes
Affordable fencing
A stable, durable mobile fence that can be erected quickly
The M400 temporary fencing is welded all around. This makes the fence also suitable for attaching banners. In addition, it is possible to add a custom sign that is visible on both sides of the fence line.
Mobile fence with a strong frame
In addition to the basic version, this type of temporary fencing is also available with extra options. For example, the temporary fencing can be equipped with a vertical centre tube, which gives the frame extra rigidity and reduces torsion in the temporary fencing. A horizontal centre tube is a welcome addition for transporting the fences lying down and/or when loading/unloading a truck by hand. We always recommend using a Heras fence coupler to connect the fences. This temporary fencing is also available as standard with a hook or hook and eye connection for a quick fence line installation. Do you have any other wishes? Contact our employees; they will be happy to help you.
Specifications
Art.: C0221000
Height: 2000 mm
Width: 3500 mm
Mesh opening Height: 250 mm
Mesh opening Width: 100 mm
Package quantity: 68
Weight: 17 kg

"Using the right type of fencing makes a big difference to the safety of events such as the UEFA European Football Championship and the FIFA World Cup."
Read testimonial
You can ask Yves anything. He is happy to help you.
International Account Manager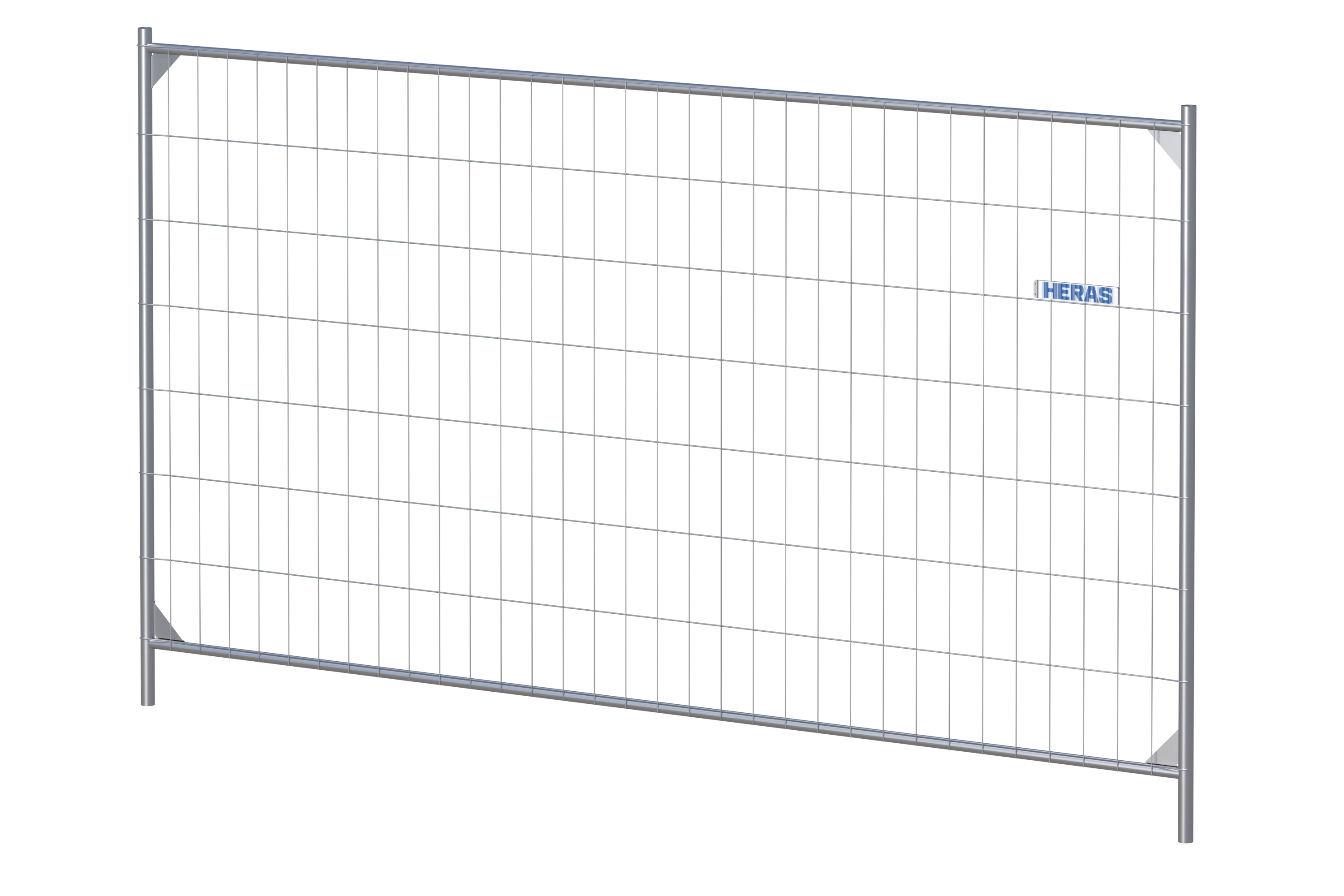 Choose this product
Mobile Fence M400 + Corner Brackets
Sturdy and extremely efficient temporary fencing with reinforced corners