ESG policy at Heras Mobile
Environment
We want to reduce our impact on the environment. To achieve this, we focus on our own activities and our impact in the value chain.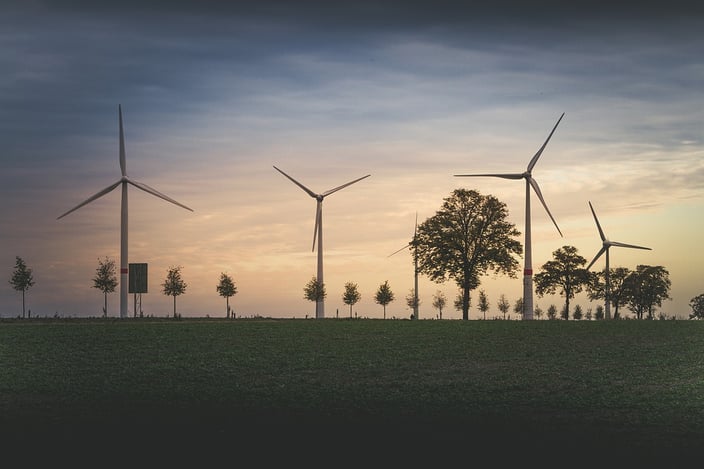 Our activities
Our goal is to reduce carbon emissions by 25 percent by 2025 (base year 2022) and be net-zero by 2050.
In line with the Paris Agreement, the Greenhouse Gas (GHG) Protocol and the Science Based Targets initiative (SBTi), we want to drastically reduce our CO2 emissions. The following objectives and investments will help us achieve this:
Reduce our energy consumption by 20 percent.
Realize 100 percent green electricity for Heras sites.
Select only electric or hybrid vehicles as company cars (start in the Netherlands).
Build future-proof, more energy-efficient plants.
You can find more details on our (carbon) impact and improvement plans in our sustainability report. The report also gives a clear indication of our progress.
Value chain
More than 95 percent of our impact is in our value chain. We work together with our partners in the value chain, to reduce emissions and achieve a circular economy. Our target is to reduce our emissions by 2.5% each year.
Examples of how we are actively contributing to reduce our impact:
Future-proof operations
We innovate and invest in future-proof operations, in which processes are optimized and material waste is reduced even further.
We separate and recycle our waste as much as possible.
We only buy what we use to build our solutions. Our modern machines and processes produce as little waste as possible.
We repair our products where possible.
Using sustainable products
Our range includes several sustainable products. The Noise Control Barrier 2.0 is a good example. This tarpaulin absorbs up to 32.8 dB of noise and thus reduces the ambient noise of your construction site.
We also use recycled footings. These footings are made from recycled plastic.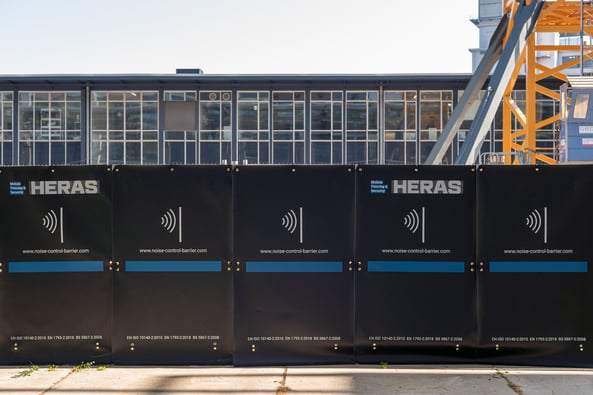 Environmental Products Declarations (EPDs)
Heras Mobile has chosen to work with the Environmental Product Declaration (EPD). This is an indicator that maps out the environmental impact of a product and then adds up all the relevant environmental impacts during a product's life cycle into a single score. The environmental impact of a temporary fence is not only generated during its production, but also along the value chain. A life-cycle assessment (LCA) measures the entire life cycle of a mobile fence, from the extraction of raw materials to waste disposal or recycling.