Quality recycling foot
The patented recesses on the bottom are specially designed for use with forklifts. The construction fence foot is made of recycled plastic and weighs 25 kg. The recycled foot is on average lighter than a concrete block, but due to the sophisticated design, this foot provides a very stable foundation.
Easily stackable
Quick, simple and easy to handle
Indestructible
Durable quality
Recycled feet are made using all recyclable plastic. As this plastic is fused together to form a solid block, it remains attractive and presentable. The design ensures that the stand is perfectly stackable. The recesses for forklifts make loading and unloading a very simple task. Namely, these feet do not need to be stacked on wooden beams or pallets. The extra holes in the stand are for mounting the anti-lift device or can be used to hammer a post or pin through the block for maximum stability in windy locations.
Specifications
Art.: D0210
Height: 140 mm
Width: 680 mm
Depth: 245 mm
Package quantity: 50
Weight: 25 kg

"The Formula One Grand Prix is an international event that attracts millions of fans each year. Our dealers are happy to think along to help manage the safety around the Formula 1 circuits.
Read testimonial
You can ask Yves anything. He is happy to help you.
International Account Manager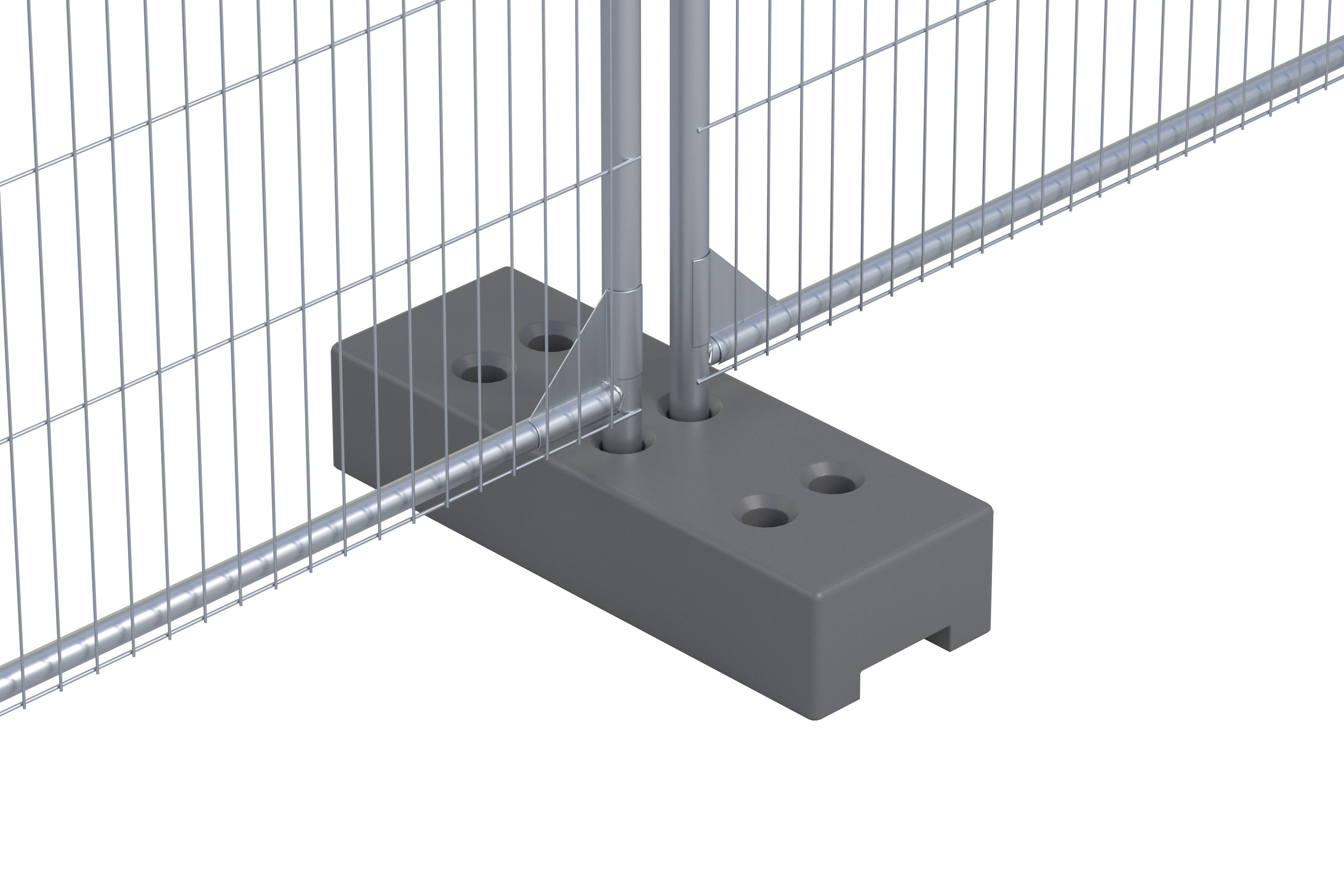 Choose this product
Recycled footing 25 kg
This foot provides a very stable foundation