Acces for pedestrians
To avoid creating entrances and exits all over the fence line, the use of clear person access is a must. Heras Mobile offers a wide range of solutions for providing access to the construction site.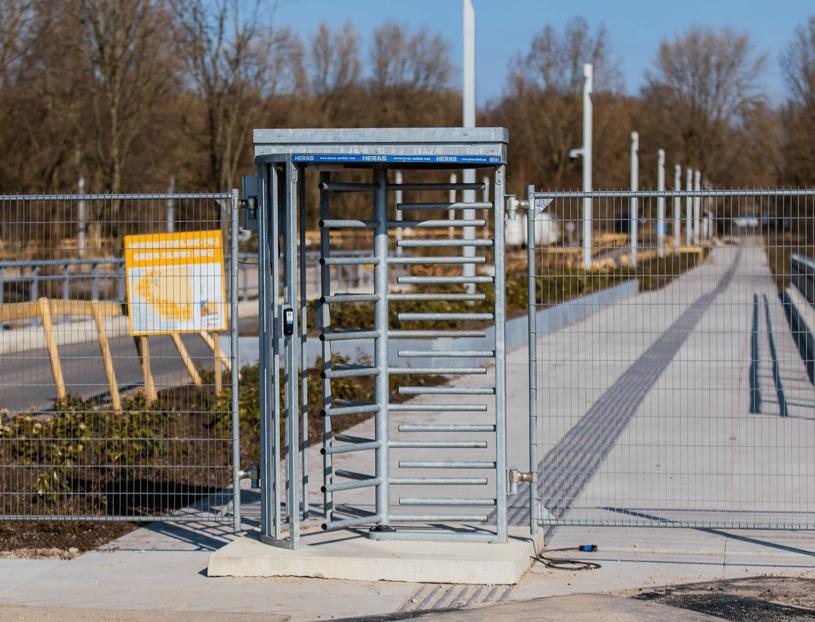 This may also be useful
Check out our other solutions for your construction or event site.
Vehicle regulation
Products to make your access route as efficient as possible. Everything to allow you to work carefree, with all activities on and around the construction site running smoothly and construction traffic entering and leaving the site without hassle, even in the event of an emergency.
Access accessories
There are accessories that can specifically contribute to more safety and a smooth flow of people and vehicles on your construction site. Together with the right construction fence, they make your construction site complete.